Medicare & Health Insurance Counseling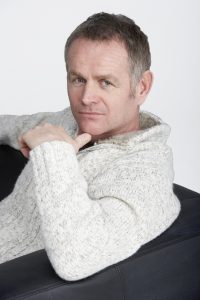 "I could not have made this decision without your help. It was so wonderful to have a knowledgeable, unbiased guide to help me through this confusing decision. Thank you!" –Debra
You have questions. We have answers.
When it comes to Medicare, most people have questions about how the coverage works, and what options are best for them. Senior Community Services' highly trained Medicare Health Insurance Counseling staff and volunteers can help you navigate your choices. We provide confidential assistance from highly qualified volunteers and staff for seniors, their families and also Medicare beneficiaries living anywhere in Minnesota. Assistance is available via presentations, over the phone and in-person sites throughout Hennepin and Wright Counties.
Medicare Classes List:
In Person Counseling Sites *Contact the center directly to schedule your appointment
Navigating Medicare Classes Fall/Winter 2017 *Use contact listed to schedule classes
Medicare Part D Rx Research Sessions*
*Most people do not need a 1:1 appointment. Instead, you can complete the Part D Information Sheet below and mail it to us. We will then do the research and send a personalized report back to you.
Click Here to Request a Customized Class for Your Group or Business via Email
Support includes:
Choosing a Medicare health plan
Choosing a Part D plan
Understanding Social Security
Medical plan comparison analysis
Medicare benefits
Medical assistance
Medical bill organization
Appeals assistance
Resource assistance
What to do during the annual election period:
Check with your plan to see if there will be changes
Review your prescription list and your coverage for those prescriptions
Research new plans and changes to other plans to be sure you are getting the coverage you need at the most affordable cost
Contact us for assistance
Resources:
Program Director:
Dawn Lund
952-767-7887
Email