3rd Annual Reimagine Aging Conference | October 17, 2018

Technology for Independent Living
Wednesday, October 17, 2018 | 12:30pm – 4:30pm
Brookview Community Center | Golden Valley, MN
Join us for the 3rd Annual Reimagine Aging Conference! Members of the community are coming together for the latest information about how older adults can live a high-quality life, independently through the use of accessible technology.
*SOCIAL WORKERS RECEIVE 2 CEU'S FOR ATTENDING*
New This Year:
Technology Showcase: Attendees will see "helper tools" in action that address these pressing issues:

Connectedness/Communication

Health/Wellness

Safety/Security

New location/larger space – 200 Attendees Expected!

Increased opportunity for speaker, sponsor and attendee interaction.
Who Should Attend?
| | |
| --- | --- |
| Healthcare | Education/Academia |
| Senior Living | Nonprofits |
| Home Healthcare | Foundations |
| Corporations | Older Adults |
| Government | Caregivers/Families |
Agenda
12:30 – 1:00        Registration & Networking
1:00 – 1:15           Welcome
1:15 – 2:00           Keynote: Dr. Kerry Burnight, Chief Gerontologist, grandPad
2:00 – 2:15           Q&A
2:15 – 3:00          Technology Showcase
(Refreshment Break)
3:15 – 4:00          Technology Spotlight General Session: Featuring Ebenezer Virtual Reality and CareNextion
4:00 – 4:15          Q&A
4:15 – 4:30          Closing Comments & Prize Drawings
Registration Rates
60+ Senior discount: $15
General admission: $25
---
Keynote | Dr. Kerry Burnight | 1:15 – 2:00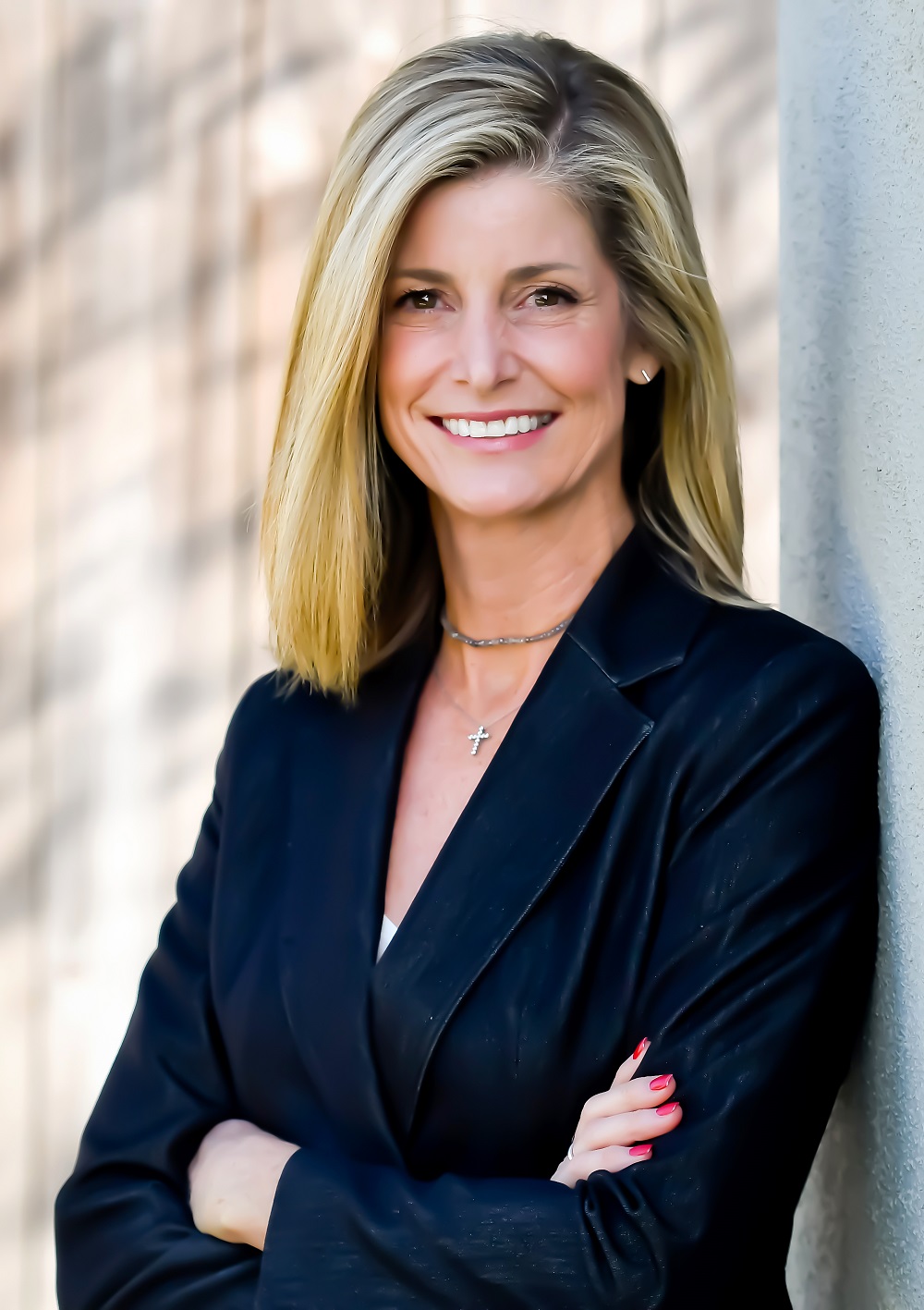 Dr. Kerry Burnight is the Chief Gerontologist at grandPad. She served as a Professor of Geriatric Medicine at the University of California, Irvine School of Medicine for two decades. She's published extensively her research on elder abuse, financial exploitation, social isolation, and cognitive impairment. She is the founder of the nation's first Elder Abuse Forensic Center and the founder of the national non-profit, Ageless Alliance. Dr. Burnight serves as an expert on aging on such programs as CBS news, The Doctors, the Dr. Phil Show, and Money Matters. She received the US Attorney General Award and spoke at the White House. Like so many of you, her life's mission is to improve the lives of older adults and their families by increasing joy, autonomy, and meaning.
---
Keynote Address | The Melody of a Good Long Life
There is one factor that best predicts a good long life.  Blood Pressure? Exercise? Diet? No. While those factors are helpful, the biggest predictor of a healthy and happy long life is …. connection. Connecting through human interaction, connecting through music, connecting through your legacy. People who have close connections have lower rates not only of depression and anxiety, but also heart disease, stroke, cancer, and dementia.
Here's the problem:  at any given time, 1 in 5 Americans report feeling lonely. You can be lonely in a crowd or not lonely by yourself. Research shows that chronic loneliness is as hazardous to your health as smoking 15 cigarettes per day; is a leading risk factor of elder abuse and financial exploitation;  and increases your risk of dying prematurely by 25%. Together, we are ideally suited to change the world by addressing the global epidemic of social isolation by our combined, concerted efforts in Minneapolis.
One of the nation's leading Gerontologists, Dr. Kerry Burnight, has spent her entire professional career researching social isolation and how to prevent it. From her work as the Founder of the first Elder Abuse Forensic Center to her non-profit, Ageless Alliance, Dr. Kerry understands that as humans, we need to eat, sleep, exercise and connect in meaningful ways. Join Dr. Kerry as she recounts her findings on a solution that eradicates loneliness in older adults.
---
Technology Spotlight General Session | Ebenezer/Visual and CareNextion | 3:15 – 4:00
This session will provide an in depth presentation on two of the technologies featured in the Technology Showcase, Ebenezer/Visual and CareNextion. Attendees will learn how to use these technologies as well as learn their health benefits for both older adults and their caregivers.
---
Technology Showcase | 2:15 – 3:00
Reemo
Reemo Health is a remote mobile health platform that connects live personal health data with support networks to improve health and wellness outcomes.
Reemo's remote mobile health platform becomes an easy-to use part of everyday life that goes beyond traditional solutions like a Personal Emergency Response System (PERS) device. Reemo offers a safety net for wearers – everywhere they go and keeps them connected to their support network using a Live Concierge Service. A unique feature of the wearable: it puts a cell phone on the wrist that allows hands-free, two-way communication like a speaker phone.
It also encourages wearers to stay active in order to maintain health and mobility with the natural outcome of keeping their independence. Seniors can choose to share access with select members of their support network who can remotely check the status of the senior without intrusion, and can receive alerts if something appears out of norm (steps or heart rate unusually high or low, not active by a certain time of day, etc). This enables proactive care as caregivers and healthcare providers can gain insight early and adjust care paths.
CareNextion

CareNextion, Powered by Senior Community Services, offers a website that can be used to organize an online Care Team, find service providers, get valuable community-specific guidance, or connect by email or by telephone with an experienced professional social worker to answer questions and solve problems.  The ability to live independently has much to do with an older adult's community and their individual caregiving support network. Studies show that caregivers face intense problems and a lack of real solutions, which limits their ability to be successful. CareNextion: The Next Generation of Care provides the answers.
Dose Health

Dose Health aims to solve medication non-adherence by empowering individuals to take control of their medications. Dose Health has developed a small portable pillbox, Dose Dispense, that makes it easy for anyone to take their medications, including people with cognitive decline, like dementia. Dose Dispense is easy to use and easy to set-up.
At the scheduled medication time, the pillbox automatically opens to the correct compartment and sound a friendly alarm. Then the user simply flips the machine to dispense their medications.
The Dose Dispense allows caregivers and healthcare providers to stay up to date on medication adherence with text, email or phone notifications via our powerful software platform, Dose Anywhere. This offers a hands-off approach with peace of mind that if a medication is missed the caregiver will be notified.
Luna Lights

Luna Lights consists of a thin pressure sensor that detects when a user gets out of bed and immediately turns on wireless lights in the home. Additionally, a software component collects data regarding the frequency and duration an adult is out of bed at night. Our system sends a notification to a caregiver if the older adults is out of bed for an unreasonable amount of time. It also allows caregivers to identify trends in nighttime trips and see which individuals are most at risk for falling.
By combining tracking and illumination, Luna Lights provides a predictive and preventative experience that is currently unavailable in the market. Luna Lights simplifies the data collection in order to target the elderly population and uses the data in a very specific way: to warm family members and caretakers of potential health problems or falls.
Ebenezer/Visual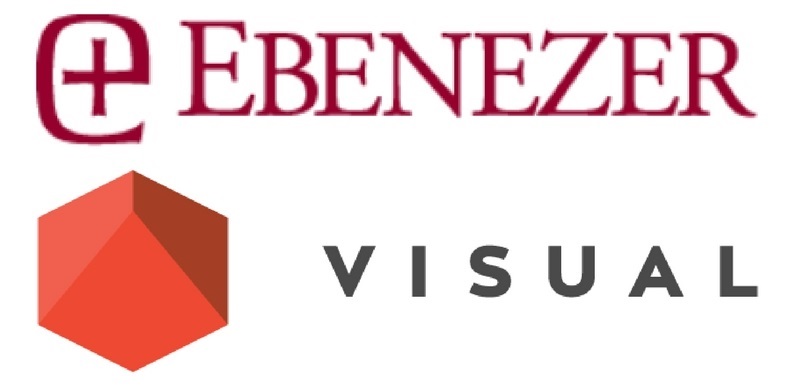 Ebenezer partnered with Visual Inc. because they produce WellnessVR which is tailored content with the goal of reducing anxiety and stress as well as bringing a sense of peace to those who experience it. The content includes many scenes of places around the world like Hyde Park in London and Stonehenge. It also included footage from around MN like the aquarium, Minnehaha Falls and Lake Superior. 96% of participants at Ebenezer have reported they feel happier after having experienced the WellnessVR.
Virtual Reality is a cutting-edge technology. This is true for everyone, not just seniors and not just healthcare. Until now, it has largely existed in the gaming industry. With exploration into other ways to utilize it, Ebenezer found a meaningful and powerful way to bring it to seniors who would have otherwise been unlikely to even try it.
WalkSmart

WalkSmart is the world's first smart walker attachment: no charging, no wearable, and no smartphone required. It reduces falls by providing positive and negative incentives for using the walker. For example, you get a congratulatory message if you reach your daily walking goal. It also acts as a silent bed alarm for assisted living facilities. Caregivers receive alerts if something odd happens, such as if the walker is inactive for a period of time during the day, if there is no activity in the morning, or if there is excessive bathroom use or wandering at night.
grandPad
Recognizing the possibility of connecting to their elderly loved ones through technology, adult children have been spending millions purchasing smartphones and traditional tablets for their aging parents and grandparents. The problem? The technology was never designed for older adults. Small buttons, tiny text, the need for fast wifi connection, and passwords make traditional technology incredibly frustrating and ineffective. Many traditional tablets never make it through the setup phase. Older adults, especially those over 75, are not typically part of the photo sharing, emailing, and video calling that connect us. grandPad is changing that in homes across the country. Hundreds of POFs (Points of Frustration) have been engineered out. The grandPad has: internet connection everywhere, no data charges, no contracts, wireless charging, 30 million songs included, audio and visual access for adults who live with changes in hearing and vision. A 90-year old can unwrap and start enjoying the grandPad in 90 seconds! When the grandPad arrives to the seniors, it comes preloaded with their family photos and their contacts – instant gratification. These photos and videos come from their families' phones and are saved to the grandPad for later viewing. The photos appear in a continuous loop on the grandPad as the tablet sits on its specially designed charging stand.
Augustana Care: Learning Lab for Eldercare Technologies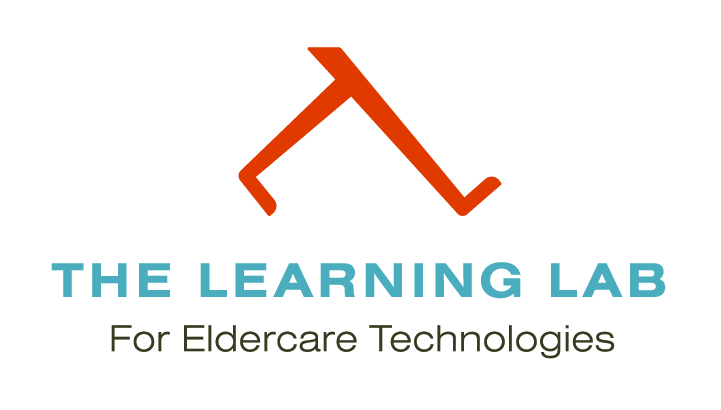 The Lab promotes active, ongoing learning by offering hands-on opportunities to older adults, caregivers, family members, health providers and others interested in becoming familiar with a variety of devices and interactive technologies.  A sampling of the devises and interactive technologies include:
> Robot
> Amazon Alexa
> Dose,  e-pill weekly, e-pill time cap
> Tackle box: contains various vision loss aids.  Ipad with vision loss applications.
> Jitterbug,  Mino,  Bellman & Symfon Care Home Alert system
---
Click here to view information from last year's conference