5 Ways to Engage at Every Age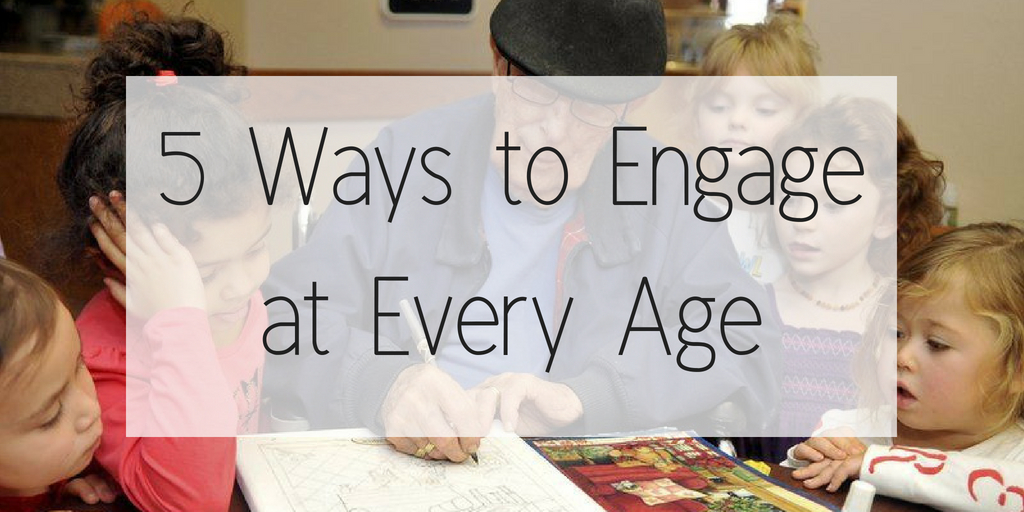 May is Older Americans month. Each year a theme for the month is chosen and this year's theme is, "Engage at Every Age." There are so many ways you can engage in different activities. Here are just a few:
Get involved in your local senior center 
Senior centers have such a variety of activities to engage in! They're also a great place to engage with others and meet new friends!
Try something new
C.S. Lewis once said, "You are never too old to set another goal or dream a new dream." Try that thing you've always been wanting to try or go to that place you've always wanted to check out.
Take a young adult or child under your wing
Children benefit greatly from having a relationship with an older adult as they grow up, but the relationship isn't one sided. Older adults can learn a lot from younger generations. too!
Take a university class
Learning keeps out minds sharp. Take a language class, computer class, or art class. The possibilities are endless!
Get to know your neighbors
Getting to know our neighbors builds a stronger, more unified community and a strong, more unified community creates a world where everyone is valued a looked after.
This is just a short list of how you can Engage at Every Age. There are so many possibilities. Get creative and remember, May is not the only time you can be more engaged in your community. Every day of the year is a great day to be engaged!
---