Lifelong Learning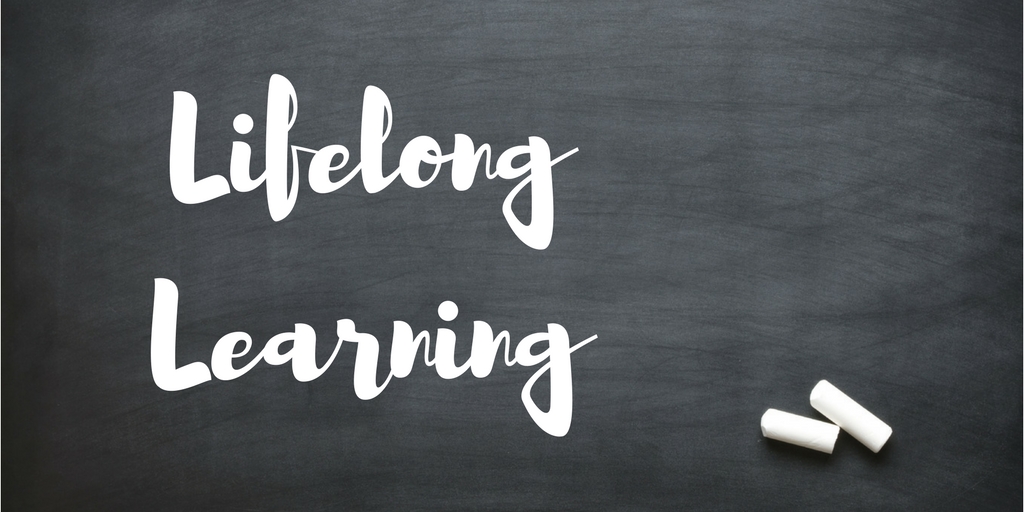 By Sarah Mastchi, Communications Intern
What is one thing that you wish you had tried or done when you were younger? Do you wish you had taken piano lessons, learned how to speak another language, or spent more time giving back to your community?
Well, who says you can't try any of the things you wish you had done when you were younger right now?
Many older adults fear that they would be unable to succeed in something new, so they don't even try it at all. However, more and more opportunities are becoming available for older adults to be lifelong learners.
One great opportunity older adults have to participate in lifelong learning is to continue their education, and possibly even earn a degree. The University of Minnesota allows adults 62 years or older to obtain a degree, and only pay $10 a credit.  This opportunity isn't only available at the University of Minnesota. The Senior Citizen Education Program in Minnesota provides residents who are ages 62 or older to enroll in courses at state-supported institutions of higher education for reduced costs, either to audit or earn college credit.  This means that older adults are able to go back to school and gain greater knowledge on subjects they already know, or learn about something they may have always been interested in.
Along with the reduced prices of courses for older adults, The University of Minnesota also has the Osher Lifelong Learning Institute. The Osher Lifelong Learning Institute is a community of older adults who are brought together by their intellectual curiosity and love of learning. The OLLI offers around 300 stimulating courses each year, has more than 1,200 dues-paying members, and has a wide range of programs outside the classroom.  Members can choose from more than 30 Special Interest Groups centered on activities ranging from knitting to kayaking and discussing articles in Scientific American. Travel programs, recent trips include Brazil, Portugal, and Spain, related to OLLI courses provide another opportunity to make new friends, share interests, and to be a lifelong learning.
The Osher Lifelong Learning institute is different in that there are no tests and no grades. This is because the institute focuses on the people's love of learning, and the excitement of discussing something new.
Getting a degree or taking classes just for learning are great opportunities to be a lifelong learner, but it doesn't stop there. Many individuals find themselves fulfilled and still learning through other opportunities. This may include learning how to play a new instrument, volunteering with organizations they care about, or for some it may even be creating a new business. Laura Ingalls Wilder the author of Little House on the Prairie, Ray Kroc the founder of McDonalds, and Julia Child the famous French cook started their passions as older adults which became wildly successful.
Senior Community Services offers a variety of ways for older adults to be lifelong learners as well. We partner with five senior centers which encourage lifelong learning through many different activities from wood carving to choir to yoga. You can learn a little bit more about the centers, and find an activity that interests you at https://seniorcommunity.org/programs/senior-centers/
Lifelong learning is so important for both our emotional and physical health. Lifelong learning can enhance our understanding of the world around us, provide us with more and better opportunities and improve our quality of life.
Don't settle with the idea that it is too late for you to learn something new. Whether it's joining a choir, volunteering, or taking classes and getting a degree, continue to learn and grow into the person you want to be.
---