New Supporters Make Winter More Bearable (Plus winter fall prevention tips!)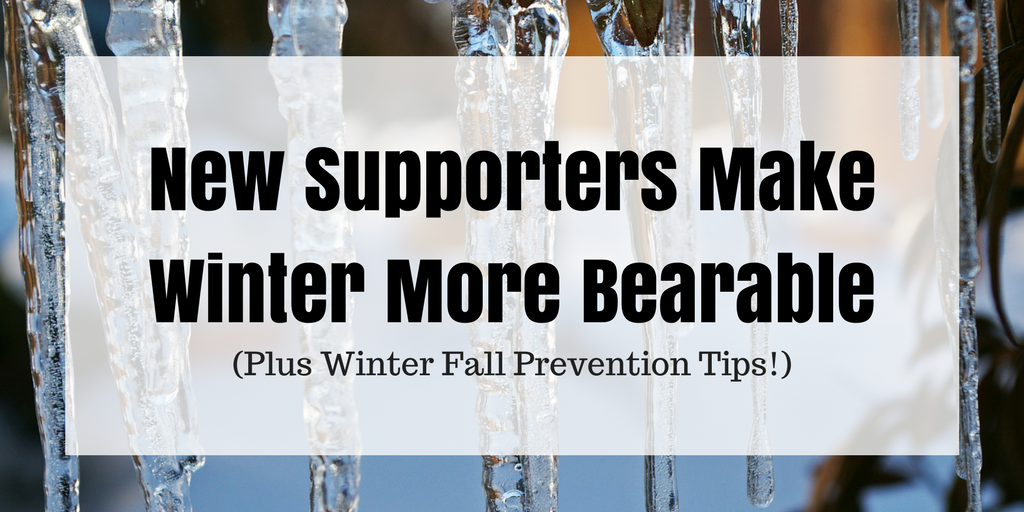 By Jon Burkhow, Director of Household & Outside Maintenance
Well… we knew it was only a matter of time before we would experience a big snowfall again!  Our staff, contractors and volunteers were busy helping clients get sidewalks and driveways cleared recently.  A big storm like we had in January not only produces a lot of snow but also a lot of anxiety.  Part of our job is to calm nerves and provide reassurance as well!
Our mission is to help keep seniors safe not only through shoveling but also with safety checks, cleaning, minor repairs and mowing.  We engage the community in a variety of ways through funders, volunteers, partnerships with cities and other non-profits.  It takes a team effort to help those in need and we are especially grateful to two of our newest supporters this winter season!
Give 65 is a program of Home Instead Senior Care Foundation.  They provided a $5000 matching grant to us and through the contributions of generous donors that amount was matched.   We raised over $10,000 to support our services!
The Eden Prairie Community Foundation just recently funded us to support older adults in their city.  We are grateful to their board for choosing us as a vehicle to make a difference in the lives of older adults and for partnering with us. Because aging is a process we all experience, residents of all ages do better when we make sure everyone has what they need to age successfully.
We are all aging and we are in this together!  Thank you to our partners in this important work!
As we have a few months remaining of winter, here a few tips to stay safe and prevent falls!
Wear appropriate foot wear with good traction (rubber soles work best)
Take smaller steps and walk slowly-allow plenty of time to reach your destination
Keep both hands free and use any available handrails
Pay close attention to where you are stepping and be aware of your surroundings
If in doubt or in the case of inclement weather, stay in and plan your trip another day
---