4 ways to be proactive about fall prevention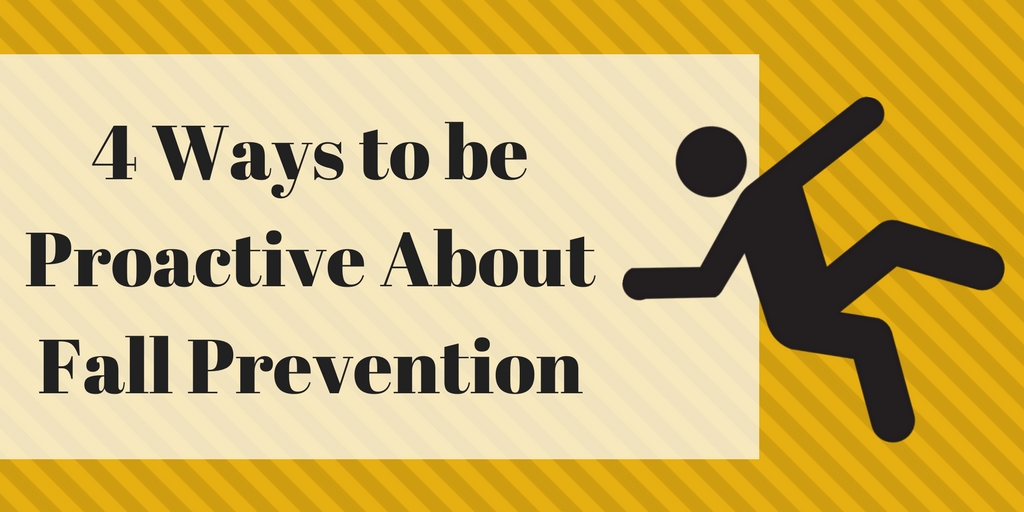 By Jon Burkhow, Director of HOME
Did you know that according to the National Council on Aging one-third of Americans aged 65+ falls each year? What can you do to help prevent a fall? With the annual fall prevention awareness day just around the corner on September 22nd, now is the time to take some simple steps to reduce your risk of falls.
1. Find a good balance and exercise program. Many local community centers offer classes especially for older adults. Also consider a Matter of Balance class in your area. See the link http://mnhealthyaging.org/en/FallsPrevention/MatterBalance.aspx for more info.
2. Talk with your health care provider. Please share if you have had a fall recently. Certain medications can increase fall risk and your health care practitioner can review these and give you an overall assessment for fall risk based on your situation.
3. Get you vision and hearing checked annually. Your eyes and ears are key to navigating your environment.
4. Get a free safety assessment from the HOME program. Learn how we can help make safety improvements to your home. Examples of which may include grab bars, improved lighting, new smoke alarms, reducing tripping hazards and more.
Its human nature to procrastinate but we urge you to consider being proactive and reduce your fall risk. Perhaps, you know someone who has suffered from a fall. The recovery can be difficult and severe. Falls can cause serious physical and psychological injury. In addition to the action items above consider a quick check of your physical environment. Here are a few things to look for:
1. Assure that you have adequate lighting on all stairways and going in and out of your home.
2. Make sure that you have sufficient hand railings or grab bars in these locations and use them! Try to avoid carrying heavy loads when using these transition areas as your balance and line of sight can be impaired.
3. Remove all objects from stairways!
4. Get rid of those loose rugs or put a non-slip backing under them. Make sure all pathways are clear of clutter. You shouldn't have to walk around things to navigate in your home.
5. Make sure that you have a good pair of indoor shoes that have non-skid soles.
Do what you can to mitigate your fall risk. Make today a day to take action and stay safe!
If you need more information feel free to reach out to us at:
Visit us on the web at www.seniorcommunity.org
Contact us by email at home@seniorcommunity.org or by phone (952) 746-4046
---