Annual Award Recognizes Notable Contributions to Seniors
FOR IMMEDIATE RELEASE
OCTOBER 2, 2014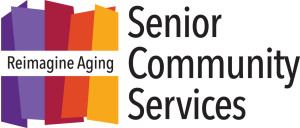 Contact:
Emily Schnacky
e.schnacky@seniorcommunity.org
952-767-7899
Deb Taylor
d.taylor@seniorcommunity.org
952-767-7897
Minnetonka , Minn. – Senior Community Services will host its fourth annual Key Community Partner Awards on Friday, Oct. 10, 2014 at 11:30 a.m. at the Marriott Minneapolis West in St. Louis Park. This event recognizes the outstanding effort and significant positive impact awardees have on seniors in their communities.
Award recipients for 2014 are Dorsey & Whitney LLP, The City of Bloomington, Jewish Family and Children's Services, Catholic Heart, and volunteer Kathy Stein.
In addition to the awards, a Keynote Address titled "Aging Well, Life Everlaughing" will be presented by Molly Cox, nationally-renowned speaker specializing in humor and stress management in healthcare. The luncheon is also a fundraiser for Senior Community Services. There will be a silent auction, raffle drawing and other activities.
"The funds raised will be used to advance our vision to mobilize the community to Reimagine Aging. This  involves assisting seniors with household duties they can no longer manage alone, helping ease their isolation and loneliness at our many senior centers, helping them navigate the seemingly endless depths of complex healthcare options, and providing care coordination help for caregivers who dutifully do all they can day in and day out," said Deb Taylor, Senior Community Services CEO.
Senior Community Services is passionate about enhancing the quality of life of older adults and their caregivers. With the help of thousands of volunteers and hundreds of community partners, the nonprofit offers responsive and affordable services helping seniors remain independent, the lifestyle most adults prefer.
Allianz Life Insurance Company of North America is the Keystone Sponsor for the 2014 Key Community Partner Awards. Allianz Life is a leading provider of retirement and protection solutions, including fixed and variable annuities, and life insurance for individuals. The Allianz Life Corporate Giving Program is aligned to support local organizations that focus on improving financial literacy and providing services to seniors.
Wipfli CPAs and Consultants and Cushman & Wakefield/Northmarq are sponsoring the Awards at the Good Neighbor level. Wipfli is a leading provider of tax, audit and accounting services solutions, and business consulting in the United States. Cushman & Wakefield/Northmarq offers in-depth commercial real estate expertise in the region with integrated connections to services available globally.
General admission to the Key Community Partner Awards is $50. Sponsorship opportunities include $10,000 Keystone Sponsor, $5,000 Community Sponsor, $2,500 Good Neighbor Sponsor, $1,000 Open Door Sponsor, and $500 Gold Table Sponsor.
For information on how to purchase tickets or become a sponsor while helping local seniors and their caregivers please contact Emily Schnacky at 952-767-7899 or e.schnacky@seniorcommunity.org.
For 64 years Senior Community Services has been making a measurable difference in the quality of life for seniors and those who care for them in the Twin Cities and across Minnesota. The nonprofit's mission is to develop, coordinate and provide services that help meet the needs of older adults and support their caregivers. The vision of Senior Community Services is to mobilize the community to reimagine aging. To learn more visit www.seniorcommunity.org, or call 952-541-1019.
###
---