Fall Independent Living Technology Conference to Focus on Helping Seniors Remain in Their Homes
News Release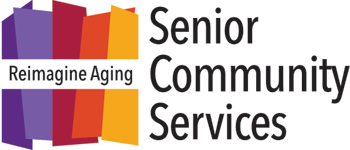 Media contact: John Wingate
Phone: 612-782-8551
Email: john@wingatecommunications.com
Fall Independent Living Technology Conference to Focus on Helping Seniors Remain in Their Homes
Minnetonka, Minn. – Senior Community Services, a statewide nonprofit that helps older adults and caregivers live independently for as long as possible, will hold an October Independent Living Technology Conference on new advancements in assistive-technology to enhance life for the state's growing population of older adults.
"Assistive-technology offers ways to help seniors age in place and delay the need for long-term care in a more structured – and often more costly – institutional setting," said Senior Community Services CEO Deb Taylor. "As Minnesotans come together to Reimagine Aging, we need to ensure our goal is to make technology fit the older adult lifestyle, and not the other way around."
The Independent Living Technology Conference will be held October 14 from 1 p.m. until 5 p.m. at the Minnetonka Community Center, 14600 Minnetonka Boulevard, in Minnetonka. Caregivers, seniors, city officials, health professionals and others will gather to discover the latest advancements in assistive- technology to help older adults remain independent at home. Conference events include:
A video welcome by U.S. Senator Al Franken.
The keynote address, about innovations in senior housing, will be presented by John Louiselle, CEO of NextDoor Housing. NextDoor has developed a new, portable senior housing option – Drop Housing™. Often called the 'Granny Pod,'  these small, handicapped-accessible units (30′ by 8′, 210-240 square feet) are designed to be located on a family member's residential property. The units offer security, convenience and enhanced well-being for both seniors and family caregivers. A 'Granny Pod' will be available for touring at the conference. An engaging panel discussion and Q & A will focus on the benefit of these units which are being carefully studied and evaluated by communities throughout Minnesota.
Many innovative assistive products will be demonstrated by representatives of the Minnesota STAR Program, a federally-funded initiative to support seniors and families.
The popular CareNextion website will be explained and demonstrated. The free, easy-to-use web tool was developed by Senior Community Services to help families – especially those with members widely dispersed – better manage care and communications about their older loved ones. A caregiving family member will share the many benefits of using CareNextion for managing the care of an older adult.
Information and registration for the Independent Living Technology Conference is available at www.seniorcommunity.org, click on Events.
Getting 'Smart' About Senior Care
"With a little support, older adults can enjoy life more fully and safely in ways not available to previous generations – thanks to assistive technology. The so-called Golden Years can be a rich time of life to enjoy with the right support," Taylor said. "Studies show that older adults are happier, more content, and more forgiving. The later years represent a special time for older adults and all generations to enjoy."
Today, 'smart' home sensors, necklace pendants and cameras help caregivers and seniors better enjoy life. High-tech medication dispensers can report to a family member if a loved one forgets to take their medications. Shoes can be GPS-equipped to help locate a wandering senior with dementia. Motion sensors can detect changes in the normal household routine that may indicate a problem. These tools help older adults live and move about more safely, summoning help when there's an urgent need for support.
For details on nonprofit  Senior Community Services' free or low-cost services for seniors and their caregivers, visit www.seniorcommunity.org or call 952-541-1019.
Media Advisory: 
CEO Deb Taylor is available for interviews on the benefits of assistive-technology for older adults and their families.  To schedule an interview, please call 952-767-7899.
---