#GivingTuesday FAQ's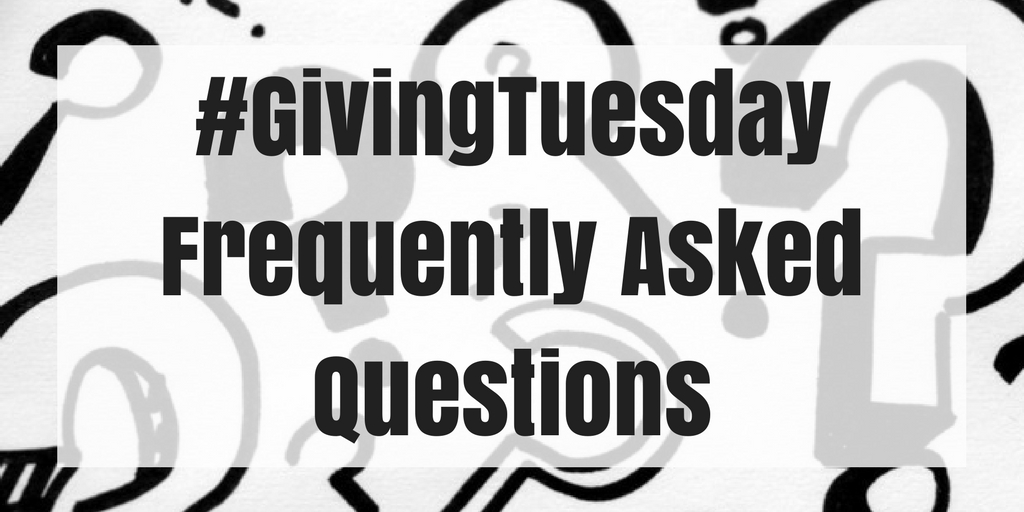 What is #GivingTuesday?
#GivingTuesday is a global day of giving fueled by the power of social media and collaboration.
Senior Community Services is using #GivingTuesday to bring awareness to and raise funds for important support services for family caregivers. Our goal is to raise $5,000.
When is #GivingTuesday?
#GivingTuesday is held annually the Tuesday after Thanksgiving. this year November 28, 2017.
Why should I participate?
We believe that any day is a great day to support the nonprofits and schools strengthening our communities, but #GivingTuesday is a special day that kicks off the charitable season, when many focus on holiday and end-of-year giving.
How can I participate?
How much of my donation will go towards your project? 
We will be using a website called Give65 for our donation portal during #GivingTuesday. Give65 is an online charitable platform of Home Instead Senior Care Foundation. GIVE65 partnering nonprofits participating on the GIVE65 site will receive approximately 90 per cent of the donations designated to their respective fundraising project. Home Instead Senior Care Foundation reinvests 8 percent of the donations received in technology, marketing and awareness activities for the GIVE65 site. An additional 2.2 percent of each donation accounts for third-party credit card processing fees and will also be deducted from each donation.
On November 28, up to $50,000 in online donations at GIVE65.org will be matched dollar for dollar. Each GIVE65 partnering nonprofit is eligible for up to $5,000 of matching funds. 
If you have questions regarding the Give65 platform, please visit their FAQ page here: https://www.give65.org/faq#whatIsGIVE65
Can I schedule my gift ahead of time?
No. All gifts must be made on Tuesday, November 28th, 2017 between the times of 12:00a.m. and 11:59p.m.
I still have questions. Who can I contact to answer them?
If you have any questions, please feel free to reach out to Allison Bendickson, Communications & Fundraising Coordinator at 952-767-7899 or via email at a.bendickson@seniorcommunity.org.
---