Isolation in Older Adults: What is it and how you can help
Link to article in Lakeshore Weekly News
By CEO, Deb Taylor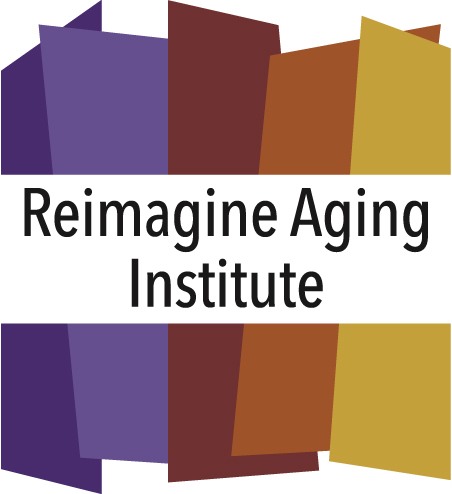 Recently, AARP completed a report on the Framework for Isolation in Adults Over 50. The report defines isolation as the experience of diminished social connectedness stemming from a process whereby the impact of risk factors outweighs the impact of existing protective factors. A person's lack of social connectedness is measured by the quality, type, frequency, and emotional satisfaction of social ties. Social isolation can impact health and quality of life, measured by an individual's physical, social, and psychological health; ability and motivation to access adequate support for themselves; and the quality of the environment and community in which they live.
The report also states that isolation in adults aged 50+ occurs due to a complex set of circumstances and factors that exist at the individual, social network, community and societal levels. The primary risk factors associated with isolation include: living alone, mobility or sensory impairment, major life transitions, socioeconomic status (low income, limited resources), being a caregiver for someone with severe impairment, psychological or cognitive vulnerabilities, location (rural, unsafe or inaccessible neighborhood/community), small social network and/or inadequate social support, language (non-English speaking), and membership in a vulnerable group. Isolation can also be triggered by the change/loss of social network, social role, physical health, mental health, and resources.
The National Council on Aging estimated, in a recent study, that 17% of all Americans over the age of 65 are isolated because they live alone and face one or more barriers related to geographic location, language, or disability.
According to the findings in the report, the most prominent individual-level risk factors for older adults are living alone, having a physical impairment, losing a partner and/or close friend, and losing an important role such as employment.
This information is important to share because, if we're lucky, we will all one day have the privilege of growing old. That's why it's crucial that we care for those of us who are already there, right now. But what do we do with this information? How can we change this?
This time of year has everyone thinking about how we can be better neighbors, friends, etc. to those around us and ensure they have somewhere to go or someone to be with during the holidays, but knowing how to help prevent isolation is something we should be concerned about all year long. Isolation is an ongoing issue, not just a seasonal one.
Here are a few things you can do all year long to be a friend to an isolated older adult:
Get to know your neighbors
This is the first step. Maybe you have an older adult living in your neighborhood that isn't very active in the community. Introduce yourself, invite them to dinner, have coffee with them. The simplest acts can make a big difference in the life of a person who's isolated.
Offer to drive
Not having access to transportation can be a big factor causing isolation for an older adult. If you can't personally drive them, offer to help them find an organization that can. The holidays are just around the corner. Maybe you want to gift an older adult a bus pass to help them get around town.
Ask questions
As evidenced in the AARP report, there are many reasons an older adult may be isolated and it may have nothing to do with lack of transportation. They may have just lost a loved one and are finding it hard to find the motivation to leave the house or maybe they had to move recently and don't know anyone in town. They may even have been feeling under the weather and haven't been able to talk to anyone about it. You will never know if you don't ask.
Encourage social activities
Senior centers are great places for older adults to engage with others as well as provide meaning for them with a variety of activities offered from woodworking to cards to yoga and more! With so many options, you'd be hard pressed not to find an activity you enjoy.
Offer to help
There may be a home project that is limiting an older adult's mobility. For example, they may have trouble bathing themselves because they find it difficult to stand in the shower for so long. Or, this time of year, they may be limited by the snow on their driveway that they're unable to shovel on their own. Be a neighbor and offer to shovel and salt a path for them. Or better yet, give our HOME program a call at 952-746-4046 to set up regular snow removal or a free in-home safety assessment to ensure the older adult is as safe and mobile as they are able to be.
There are numerous simple ways in which you can help prevent isolation in older adults, many of which require only a few minutes of your time. These are just a few suggestions. We hope that by reading this article you will become more aware of the older adults in your life and community and begin to engage with them more often. Older adults add so much value to our communities, it is time to show them the appreciation and support they deserve. In closing, I have just one question for you, what will you do to help prevent isolation in the lives of the older adults in your community today?
Deb Taylor is the CEO of Senior Community Services and its Reimagine Aging Institute, a nonprofit that helps older adults and caregivers navigate aging to maintain independence and quality of life. We provide a wide array of programs — www.seniorcommunity.org
---