YOU ARE WHAT MAKING A DIFFERENCE LOOKS LIKE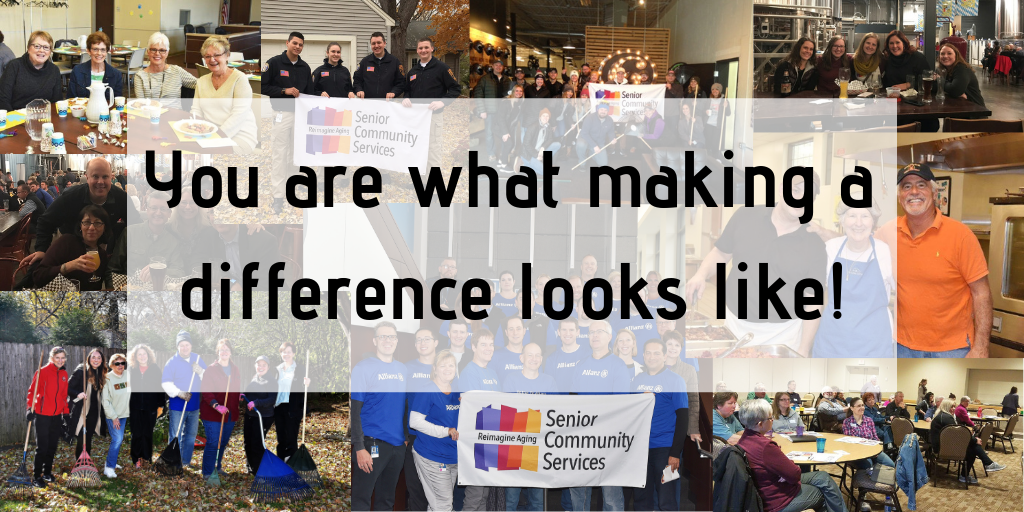 As I think about the impact your donations have made this year, I can't tell you how much I appreciate your support for our lifesaving work with seniors living at or near poverty and the families who provide their care.
Here at Senior Community Services, our goal is to make sure that seniors can live with dignity in their community by helping them with routine chores around the house that they are no longer able to do, by assisting them in receiving needed medical care and other critical services, by reducing loneliness and social isolation, and by supporting the families growing exhausted by the 24/7 care needs.
While we served over 23,000 seniors and family caregivers this year, the sad fact is that 720,000 Minnesota seniors struggle to remain independent.
Support from amazing people like you means we can help – and keep helping – seniors and family caregivers with the support they need to live with dignity.  Isn't that what we all what as we age?
Thank you! You have made a real difference in the lives of the seniors and families we serve.   Thank you once again for your donations.  You are what making a difference looks like!
With gratitude,

Chief Executive Officer
Senior Community Services
---