MN Advocates for patients celebrates one year anniversary!
Download press release here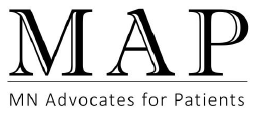 FOR IMMEDIATE RELEASE
June 4, 2016
Contact: Kiki Rogers
Telephone: 952-212-2900
Email: contact@mnadvocates.net
Website: MNAdvocates.net
MN ADVOCATES FOR PATIENTS CELEBRATES ONE YEAR ANNIVERSARY
MN Advocates for Patients is celebrating their first anniversary, and clients across Minnesota are experiencing the many benefits of having a patient advocate.
Rogers, MN, June 4, 2016– MN Advocates for Patients is celebrating their first anniversary, and clients across Minnesota are experiencing the many benefits of having a patient advocate. MN Advocates for Patients is a group of professionals from the medical and insurance industry that provides education, research, and support for individuals facing complex medical situations. The company was started one year ago by Kiki Rogers, an insurance specialist and previous medical assistant. Many times Ms. Rogers encountered patients who made choices about their healthcare or insurance because they felt they had no options. Her vision was to provide assistance up front for individuals and families so they feel informed and empowered in their healthcare journey.
Ms. Rogers' vision has taken off over the year. MN Advocates for Patients has now a team of eight independent advocates, located throughout the Twin Cities and Saint Cloud areas. The advocates have a team approach to serving their clients since they come from various backgrounds and specialties to include a certified Gerontologist that specializes in senior needs, Advanced Care Planning Facilitator, senior housing and navigation specialists, and several insurance experts. MN Advocates for Patients are MNSure partners, providing MNSure navigation assistance as well. "Clients feel comfortable working with us, because they know we are not sales persons or have any agenda. We advocate for the client, so we are independent of any particular hospital, medical group, or insurance provider. MAP's focus is on the client, and advocate for the client's goals and needs." Said Ms. Rogers.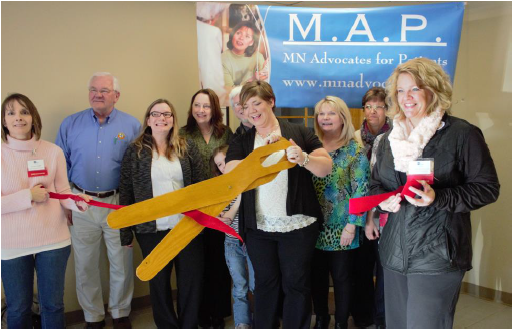 In addition to the staffing growth, MN Advocates for Patients has also opened an office in Rogers, just off Hwy 94 and 101. Ms. Rogers says, "Most of our services are provided in patients' homes, at doctor's appointments, in the hospital, etc. But having an office was a huge step for our company, and I couldn't be prouder."
MN Advocates for Patients has made a huge impact in their clients' lives, and they look forward to what the future may bring. One client, named Dee, has been using MN Advocates for Patients for assistance with daily money management. Due to Dee's medical disabilities, she struggles with organization and life skills. Essentially, daily money management allows a patient to remain independent and capable of managing their finances with the help of an advocate. Dee says, "All of my life I have struggled with balancing my checkbook and handling mail, so I would bounce checks and not pay my bills. Since I've been working with my advocate, I can bring her my mail and incidental things come up and she explains to me what it is and if I need to do anything about it. I don't feel so overwhelmed like before. I meet with her once a month and we go over my mail, I pay my bills, and I even have money left over at the end of the month to do things with. I always say, should have an advocate!"
In addition to daily money management and insurance consultation, MN Advocates assists patients with long term care planning, writing advanced care directives, attending doctors' appointments together, and more. The most important thing to MN Advocates for Patients is that a patient feels empowered and independent during whatever healthcare situation they're presented with. MN Advocates is here to help in that effort.
# # #
If you would like more information about this topic, please contact Kiki Rogers at 952-212-2900 or email at contact@mnadvocates.net.
---