Need a Perfect Holiday Gift for Older Adults? Give the Gift of Household Services from HOME SHOP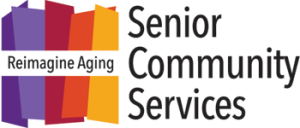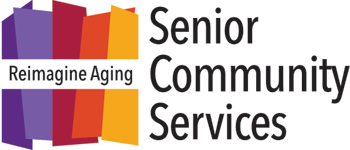 News Release
Media contact: Emily Schnacky
Phone: 952-767-7899
Email: e.schnacky@seniorcommunity.org
HOME program helps struggling seniors remain in their own homes
Minnetonka, Minn. – Nonprofit Senior Community Services is offering a new e-commerce gift idea for seniors struggling to remain independent in their own homes – HOME SHOP.
Your gift purchase helps loved ones and supports programs to help other vulnerable seniors.
Family and friends can go online at www.seniorcommunity.org/programs/h-o-m-e/ and purchase low-cost light housekeeping and handyman packages through HOME SHOP, an extension of the Household & Outside Maintenance for Elderly (HOME) Program. The services help struggling and low-income seniors remain in their own homes, and provide a respite for caregivers who grow exhausted from providing constant care for an older adult.
HOME SHOP provides services through a network of dedicated staff and vetted independent contractors. The growing demand for HOME SHOP services is fueled by increased longevity among frail older adults, and more retiring baby boomers.
Gift-givers can select from a variety of low-cost household services for people 60 and older, including:
Housekeeping services: vacuuming, dusting, sweeping/mopping floors, cleaning kitchen and bathrooms, and changing bed linens.
Handyman services: changing light bulbs, installing grab bars, fixing leaky faucets, repairing running toilets, installing new faucet and light fixtures, checking carbon monoxide and smoke detectors, changing furnace filters, and hanging wall decorations and mirrors.
Reimagine Aging
"HOME SHOP is a wonderful way to help seniors maintain independence and give caregivers a break from household chores before they grow exhausted and jeopardize their own health," says CEO Deb Taylor. "Ninety-two percent of long-term care for Minnesota's older adults is provided by a family member or friend," Taylor adds. "Without this program, many seniors would have to live in a more structured, and more costly, senior community. The HOME program is one way we help the community reimagine aging."
HOME Program Expansion
Meanwhile, the HOME program has expanded to serve 11 more metro area communities. This expansion was supported, in part, by a grant from the Department of Human Services.
The expanded HOME Service area includes:
Bloomington, Brooklyn Center, Brooklyn Park, Crystal, Deephaven, Eden Prairie, Edina, Excelsior, Golden Valley, Greenwood, Hopkins, Long Lake, Maple Grove, Minnetonka, Minnetonka Beach, Mound, New Hope, Orono, Osseo, Plymouth, Richfield, Robbinsdale, Shorewood, Spring Park, St. Louis Park, Tonka Bay, Wayzata, and Woodland.
For more information on the HOME (Household & Outside Maintenance for Elderly) program call 952-746-4046 or visit www.seniorcommunity.org.
For details on Senior Community Services' constellation of other free or low-cost services for seniors and their caregivers, visit www.seniorcommunity.org or call 952-767-7897.
---