Senior Community Services To Recognize Notable Contributions to Seniors at 5th Annual Luncheon
NEWS RELEASE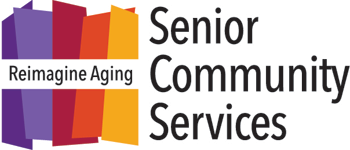 FOR IMMEDIATE RELEASE
October 6. 2015
Media Contact:
Allison Bendickson
a.bendickson@seniorcommunity.org
952-767-7899
Senior Community Services to Recognize Notable
Contributions to Seniors at 5th Annual Luncheon
Minnetonka, MN – On October 23, 2015 nonprofit Senior Community Services – which helps seniors and caregivers maintain independence – will present it's 2015 Key Community Partner Awards to six dedicated individuals and organizations for contributions made to the well-being of seniors in the Twin Cities.
Park Nicollet
City of Eden Prairie
Amherst H. Wilder Foundation
Dave Carroll, Minnetonka Community Center Volunteer
Fran Dranginis, Minnetonka Community Center Volunteer
Patsy Bartley, Past CEO, Neighborhood Involvement Program
The Key Community Partner Awards is an annual event including a silent auction, lunch and an awards ceremony to recognize the contributions that awardees have made to the senior populations in their communities.
The nationally recognized expert in security and safety, Stefan Salmonson, will be this year's keynote speaker. Salmonson's keynote address will discuss the multi-million dollar issue of senior fraud, the schemes, scams and issues that target older adults, what to look for and how to prevent it.
Allianz Life Insurance Company of North America is the Keystone Sponsor of the 2015 Key Community Partner Awards. Allianz Life is a leading provider of retirement and protection solutions, including fixed and variable annuities, and life insurance for individuals. The Allianz Life Corporate Giving Program is aligned to support local organizations that focus on improving financial literacy and providing services to seniors.
Wipfli CPAs and Consultants is sponsoring the Awards at the Good Neighbor level. Wipfli is a leading provider of tax, audit and accounting services solutions, and business consulting in the United States.
About Senior Community Services
For 65 years Senior Community Services has been making a measurable difference in the quality of life for seniors and those who care for them in the Twin Cities and across Minnesota. The nonprofit's mission is to develop, coordinate and provide services that help meet the needs of older adults and support their caregivers. The vision of Senior Community Services is to mobilize the community to reimagine aging. To learn more visit www.seniorcommunity.org, or call 952-541-1019.
Contact
For more information or to purchase tickets, program ads, or become a sponsor, please contact:
Allison Bendickson
10201 Wayzata Blvd., Suite 335
Minnetonka, MN 55305
Phone: 952-767-7899 | Fax: 952-541-0841
a.bendickson@seniorcommunity.org
www.seniorcommunity.org
---